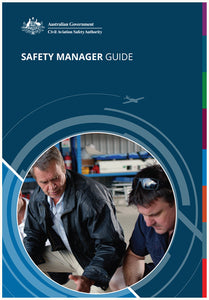 Safety manager guide
Find out useful information as well as hints and tips to help make the role of Safety Manager a success within your organisation. Targeted specifically at businesses intending to introduce a Safety Manager into their operation and for those interested in taking up the Safety Manager role in the future.
Features and specs
B5, 12-page, full colour booklet.
The CASA online store operates on a cost-recovery basis. Shipping is charged at a flat rate of $15 per order to cover production and dispatch costs only. 
SP230
---
We also recommend