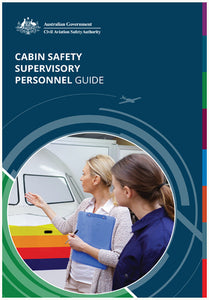 Cabin safety supervisory personnel guide
Find out about the responsibilities and qualifications for different types of cabin supervisory personnel within an air transport operation. The guide is great for those involved in cabin supervisory roles as well as air transport operators that employ, train, or manage cabin safety supervisory personnel.  
Features and specs
B5, 12-page, full colour booklet.
The CASA online store operates on a cost-recovery basis. Shipping is charged at a flat rate of $15 per order to cover production and dispatch costs only. 
SP228
---
We also recommend