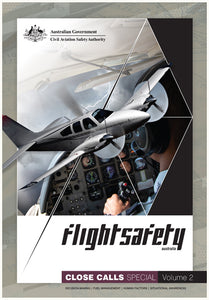 Close calls special 2022 booklet
A booklet of real-life cautionary tales. Each tale in the booklet is linked back to an overarching theme, covering decision making, fuel management, human factors and situational awareness. Learn from the experience of others and enhance your safety awareness.
 Features and specs 
B5, 40-page, full-colour booklet.
The CASA online store operates on a cost-recovery basis. Shipping is charged at a flat rate of $15 per order to cover production and dispatch costs only.
SP254
---
We also recommend